Transfer files to and from your mobile device with ease while on the go. Transcend's JetFlash 880 USB 3.1 (Gen 1) OTG Flash Drive is designed to transform the way you carry and exchange personal digital media. The full-size USB 3.1 (Gen 1) interface offers even faster transfer speeds to boost efficiency.
Plus, with the free-to-download Transcend Elite App, you can explore files on the JetFlash 880 and quickly backup everything stored on your smartphone or tablet
Dual USB access: USB 3.1 Gen1 + micro USB
On one side of the JetFlash 880, a full-size SuperSpeed USB 3.1 (Gen 1) interface can be connected to any USB port-equipped device, at 10 times the bandwidth of USB 2.0. On the other side, a micro USB interface allows you to connect to mobile devices.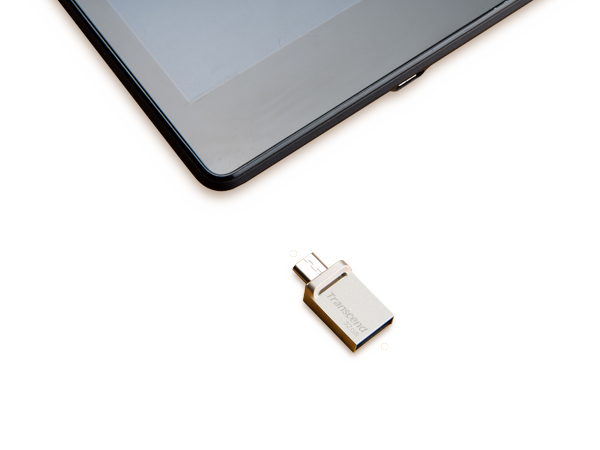 Lighter, smaller metallic design
The JetFlash 880 features an ergonomic design at a much smaller size and lighter weight. Though lightweight, the JetFlash 880 is offered in capacities up to 32GB.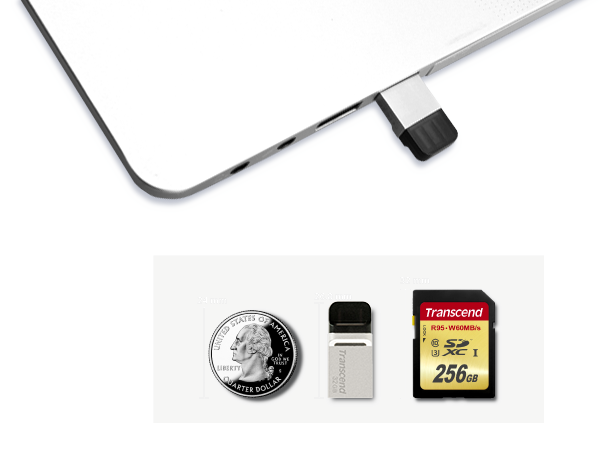 Splashproof and dust resistant
Using innovative COB (Chip on Board) engineering and assembled with a metallic casing, the JetFlash 880 is completely resistant to dust and splashes while remaining extraordinarily lightweight.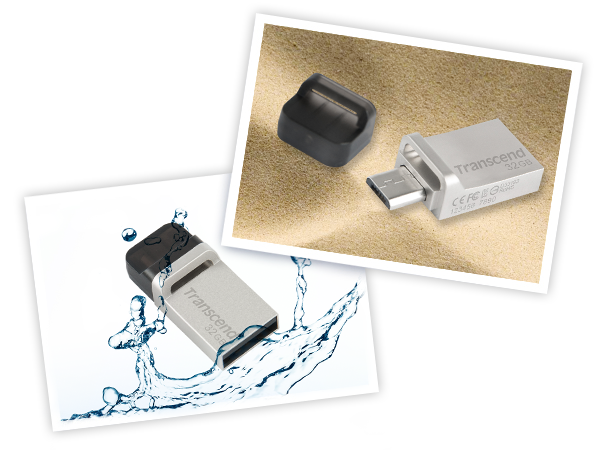 Value-added software
Transcend Elite is an advanced data management software package compatible with macOS, Windows OS, and Android. Available as both a desktop and mobile app, it is a free download from Transcend's official website and from Google Play. Transcend Elite features backup and restore, data encryption, and cloud backup functions.
Transcend also offers RecoveRx, a free data recovery utility that allows you to search deep within a storage device for traces of erased files including digital photos, documents, music, and videos.